Tiger Lane at Liberty Park
Civic/Government Projects
Featured Project Projects
When City of Memphis turned its attention to the development of the 150 acres at the former Mid-South Fairgrounds site, it hired OT Marshall Architects to develop a master plan that envisioned a youth sports park, commercial development, a hotel, and apartments. The spine for the plan became tree-lined Tiger Lane where the firm transformed acres of asphalt parking lots into a 28-acre green promenade connecting the East Parkway entrance to Liberty Bowl Memorial Stadium. This grand entryway to the stadium is 160 feet wide and 1,300 feet long, fulfilling the long-held dream of University of Memphis football fans to have a stunning place for tail-gating before games. Each of the 400 spaces is connected to electricity.
To prepare for the construction of Tiger Lane and to clear the site for future development by City of Memphis, 32 buildings were removed and the defunct Libertyland theme park was demolished. Tiger Lane faces eastward on a line pointing toward the stadium where a new, more dramatic entrance featuring a lighted fountain and twin towers were designed. The towers, a favorite of Tom Marshall from when he worked in New York City for the firm of legendary architect Edward Durell Stone, pay tribute to the World Trade Center destroyed in the 9/11 terrorist attack in 2001. The stately towers also salute the liberty theme of the stadium and the Liberty Bowl played there each year.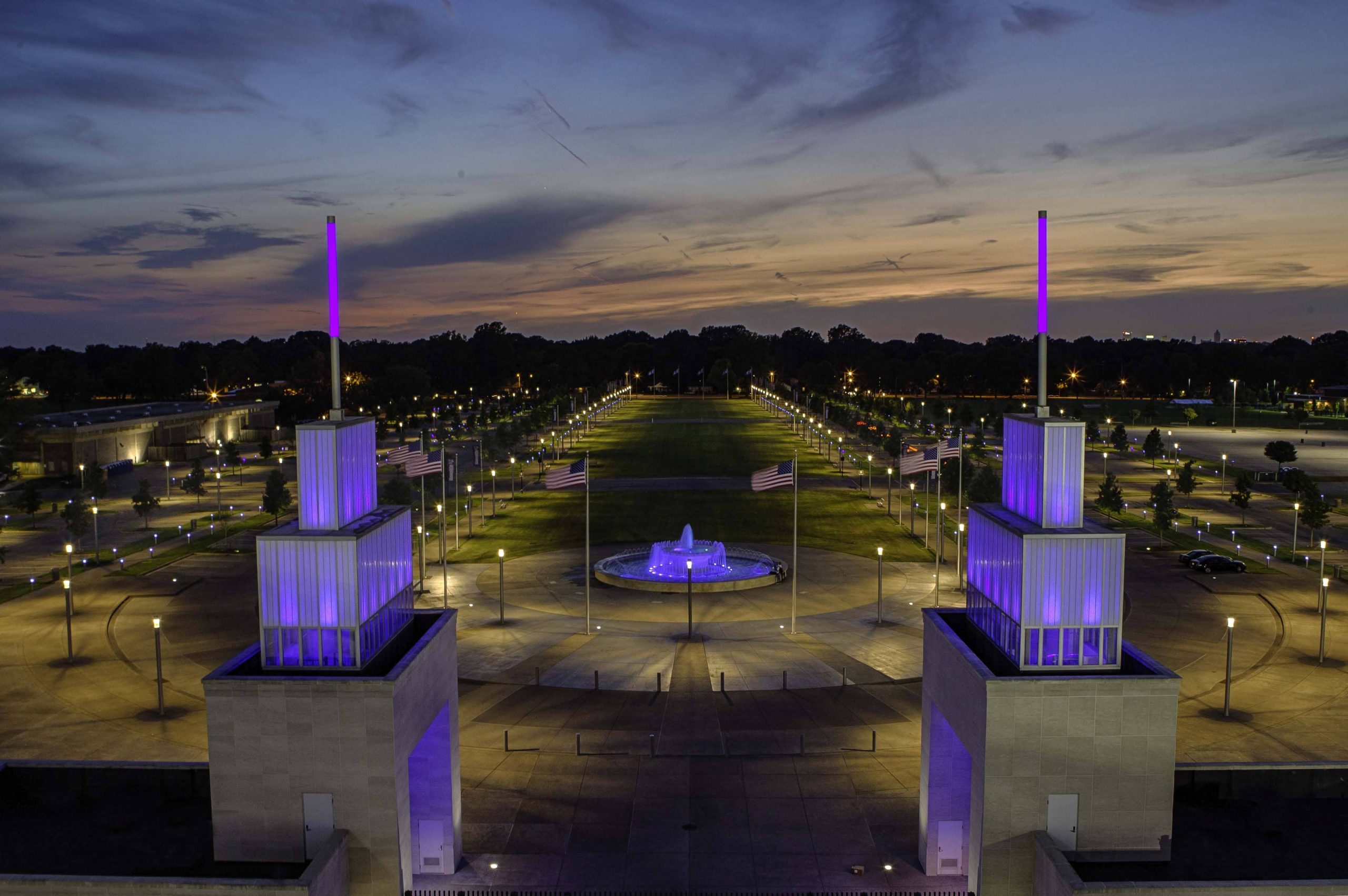 Tiger Lane is a destination in itself for community events, festivals, and tailgating for the University of Memphis Tigers.