Bike and pedestrian bridge spanning the Mississippi River
Featured Project Projects
Location
Memphis, Tennessee
Awards
2017 American Architecture Award
Client
Charles McVean/McVean Trading & Investments
The idea for transforming the historic Harahan Bridge into the longest public pedestrian/bike bridge across the Mississippi was born in a brain-storming meeting at O.T. Marshall Architects' office with legendary Memphis businessman and philanthropist leader Charles McVean. It was an audacious concept and because it required the support of Union Pacific Railroad and City of Memphis, City of West Memphis, State of Tennessee, State of Arkansas, and U.S. governments, it was considered unlikely at best. Mr. McVean commissioned OTMA to bring the dream of a pedestrian-bike bridge to reality – we are proof that dreams do come true.
McVean assigned us to determine how this project could be done technically but also for us to guide the process through the required sign-offs. The bridge opened in 1916 and a year later a roadway opened that cantilevered off the bridge's sides for wagons and later for cars. The roadway closed in 1946 when a new bridge for vehicles was built, and the roadways had not been used since.
The design challenge was solved by developing a way to convert the "outriggers" on the side of the railroad bridge into a distinctive pedestrian/bike pathway. In support of the design, we developed dramatic videos of the design that were shown in dozens of presentations to officials whose support was required. Our design was essentially used for the construction phase.
The Great River Crossing opened October 22, 2016.  It is today a mile-long connector between Memphis and West Memphis with the most dramatic views anywhere on the Mississippi River.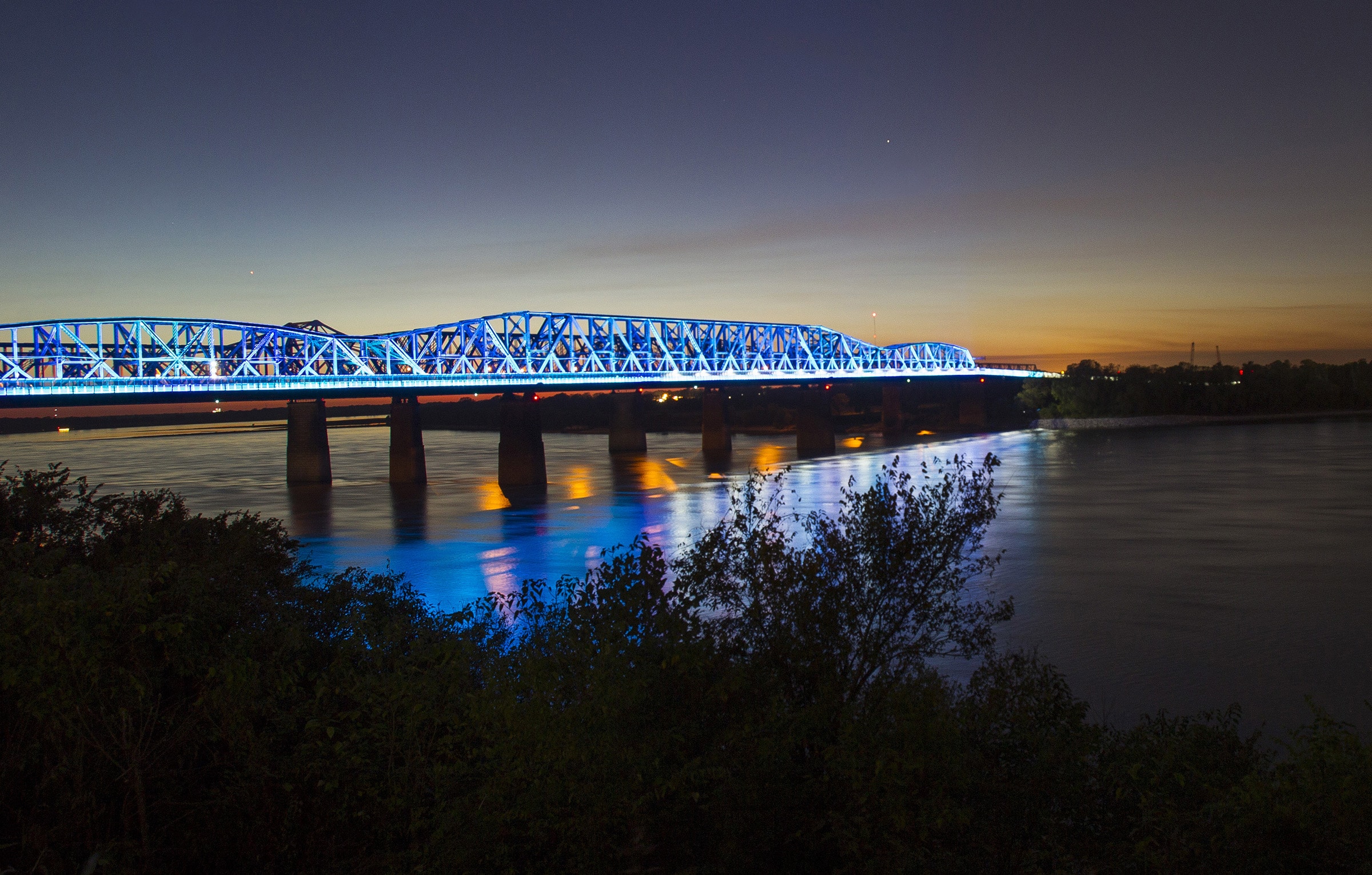 Big River Crossing is part of the stunning Memphis Riverfront overlooking the Mighty Mississippi